This is my Wine Drinking Hoodie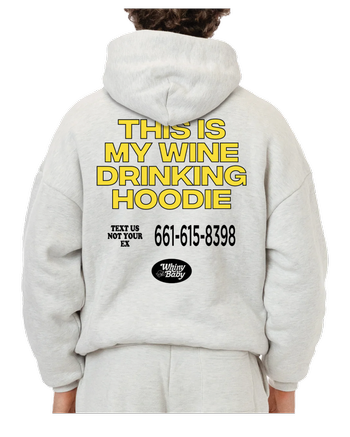 "This is my Wine Drinking Hoodie" - Sizes Med-XXL* - one color: light gray
Slip into our extra baggy hoodie and let your loved ones known you are on so not disturb - it's your Whine time! Swaddle yourself up , because even adults are Whiny Babies too!
Use promo code: MERCHME for $15 flat rate shipping on all our merch!
*If your size isn't available to add to cart, it means we're temporarily sold out.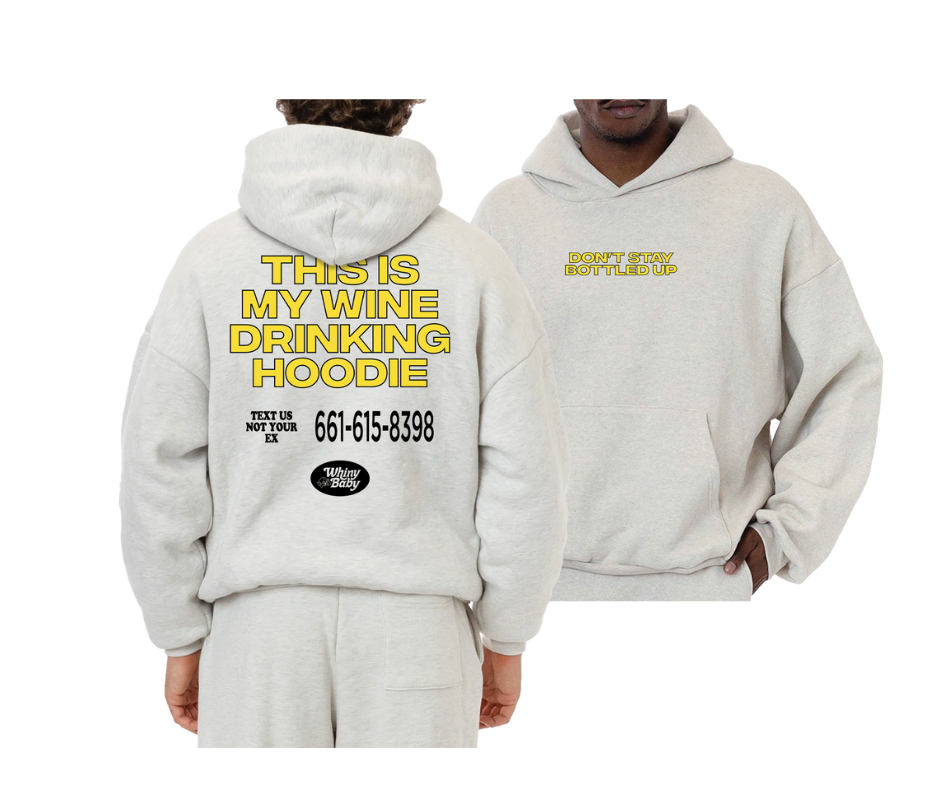 Product Reviews