I Am A Whiny Baby T-Shirt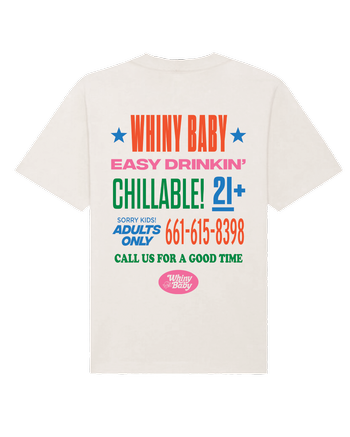 "I Am A Whiny Baby T-Shirt" - Sizes Med-XXL* - one color: cream
Let it be known that you are a Whiny Baby!!! Our signature baggy tee is is not only comfy , but stylish too. *Pro tip, red wine stains add to the look!
Use promo code: MERCHME for $15 flat rate shipping on all our merch!
**If your size isn't available to add to cart, it means we're temporarily sold out.
Product Reviews